Christina Ann Valle left us on October 17th 2005 she left behind her mother 3 children Kat Jacob Johnathan her step father George her 2 brothers George and Matt. She also left behind aunts and uncles nieces and nephews. She was a wonderful woman we will miss her very much. Tina suffered from depression. She was bipolar she was so sad she said without my children i am dead already. I know she did now want to die she had everything going for her but the day she thought she had lost her children to cps is when she really became depressed I begged her to hang in there but she just could not hold on any longer. She was so lovable she would do anything for you. She always had that beautiful smile. She would light up a room. She will be missed very much. Anyone suffering from depression please get help it is not worth losing your life and leaving behind the ones that love you.
Grandma left us almost one year ago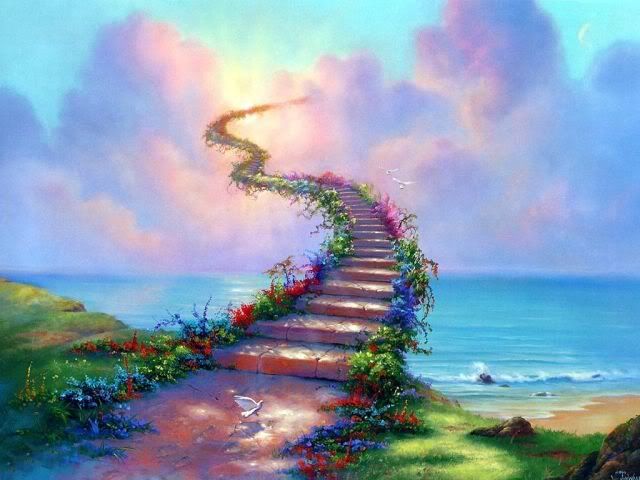 When you take your final breath
And leave this earth to journeys end
Travel through the prism tunnel
Light as air, floating onward
Towards the end you see family and friends
Gone before but not forgotten
Jesus there with smiling face
Hand held out, He greets and guides you to a place
Pass you by the Holy Gates
Beyond their doors Heaven awaits
Jesus takes you before a stand
And looks through a book that only He can
Finds your name and sees your deeds
Good and bad, in your soul He sees
Will you quiver or will you shake
Bow your head or beg and plead
Ask forgiveness on your knees
Everything about your life
every burden, pain, and long lived strife
Every happy, good, and final deed
Is written in the Book that Jesus reads
Worry not what He sees
You have lived your life in Jesus name
Passed on His words not seeking fame
Jesus steps away from the stand
And gently takes you by the hand
Guides you to the awaited place
With Jesus you walk through Heaven's Gate
This Candle will burn in Memory of Christina Always
Christina You left us three years ago.We will never forget you. Not a day goes by that you are not thought of. Love; Mom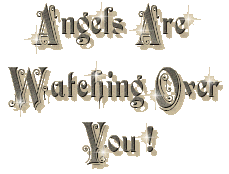 If you click on the picture above
it will take you to a site where you can
listen to her last words in the hospital and more pictures.
Enjoy her memories.
Christina Ann Valle is on page 2
of the suicide wall.
Here is a link
Below you will find a link, that may be helpful for most of us who are survivors of suicide. It may also help someone you love or maybe even yourself to understand what one is going through. Please if you need help get it. What a terrible way to live, is to live but to feel like you are dead.
Every 18 minutes someone takes there own life.
1-800-273-help
If you need help call someone.
There is help so that you can live a normal life.
The mental health has come a long way.
I just wish that Christina would have believed it.

Christina Ann Valle
We will always love you.
The Amazing Butterfly
This is about my confirmation that i had ask the Lord for 2 years. I always knew that Christina was saved. When she was pregnant with her first child she had ask the Lord into her heart. You could see the change in Christina. It was about one year later after the birth of her son that she began to shy away from the Lord. Around three weeks before her death she had gone to a Saturday night service with us at Lakewood Church. After the message Joel made his alter call and Christina nearly beat him to the alter. It was then that I knew Christina still knew there was a Savor Jesus Christ. Soon after Christinas death I had ask the Lord if he would just send confirmation to me. It wasn't that I didn't believe, it would just give me that peace that I truly needed. For some reason these little yellow butterflies would fly around but I knew that God would send a special one because he only sends the best. We were all out side one afternoon when this butterfly circled through the garage and around the trees for about one hour. We were amazed, I had ask Jacob to ask the Lord if the butterfly could land on his finger. I went inside and minutes later Jacob comes inside with the butterfly on his finger. I knew that was confirmation. The story is that God does things in his timing not ours. Keep the faith and the Lord will do amazing things for us.

Three Years since you received your angel wings.
Christina it's hard to believe that you left us almost 3 years ago. There is not one day that I don't think of you. I wish that you could have held on,but I know the pain was unbearable for you. My wish for others in memory of you is that we need to realize that when someone dies from suicide they really don't want to die they just want the pain to end just like any other pain. The sad thing about mental illness is the stigma behind this horrible disease is, no one seems to take it serious. When really if more would come forward and admit that they just don't know why they feel the way they do, maybe just maybe the mental health association may take it as serious as any other diseases that we suffer from. Please, let us all come forward so that we can stamp out this pain that so cripples us from life.

To all of my dear angel friends.
I would like to thank all of you who have helped me to keep Christinas memory alive. I am sorry that I have not been on the website as much as I would like to. The reason for that is I am taking care of my soon to be 82 year old mother. I am so thankful that the Lord has given her to me for this many years, but the stress can be hard at times. Most of the time It is hard for me to take care of my self the way I should and I get down at times. I just have to remember that the Lord has his own plans for me. Again thank you all, and I hope to be on more often. May the Lord give us all the strength we need to carry on each day.
Tina forever remembering your day today. You always loved Birthdays you were always excited to see what the presents were. Now you have beautiful things in Heaven. Love you forever. July 16th 1972